Villa Nemora
In the green hills of Chianti
Villa Nemora is a farmhouse in Tuscan near Arezzo and Siena, where to spend a wonderful holiday in the green of the chianti hills.
History
Curiosity
on the Resort Villa Nemora

The houses were built by Grand Duke Leopold II of Tuscany in the first half of the 1800s.
Our resorts, during the first half of the 1800s, were built as farmhouses. Villa Felciai and Villa Fabbri, which were built by the Grand Duke of Tuscany Leopold II of Lorraine (called "Leopoldine") have the privilege of being placed in a unique area. These are two farmhouses that dominate two rolling hills, with 360-degree views, the hills stretch as far as the eye can see.
The villas are completely renovated and furnished, each with a private swimming pool. Located in the heart of Tuscany. On the hills of Chianti, among olive trees and vineyards, which will excite your view. Between Florence, Siena and Arezzo you will discover a real unspoiled nature. In this beautiful panorama we organize:
farmhouse villa nemora
Choose your stay from 4 prestigious villas
Villa Felciai
545 m². Sleeps 22 + 2 in 11 bedrooms and 11 bathrooms, 10 x 5 m private pool, ou...
Villa Fabbri
565 m². 22 beds in 5 double bedrooms and 3 double bedrooms each with private bat...
Libreria
100 m² for 2 people, 1 double bedroom, 1 bathroom. 12x6 m pool in the garden. Th...
Terrazza
110 m² of upper level, 4 beds in 2 double bedrooms, 2 bathrooms including a beau...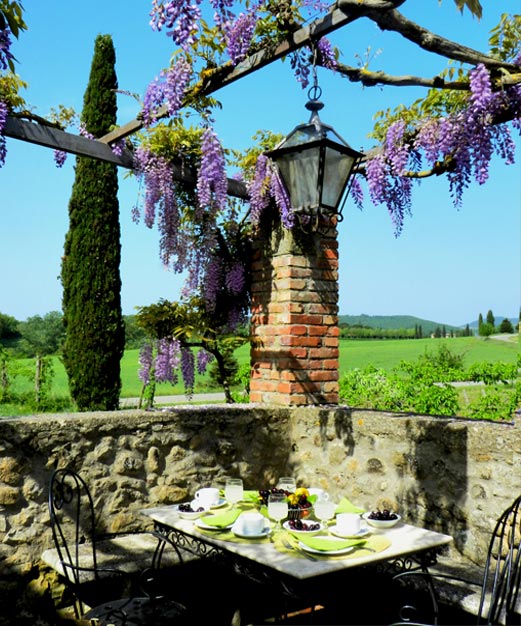 Welcome
Agriturismo: "Villa Nemora", in the beautiful Tuscan setting
Book directly and enjoy a dream holiday in the green of Tuscan nature, in our beautiful villas. We can offer you two beautiful detached villas, and two more intimate apartments, for a holiday not to be forgotten.
Find out more
Testimonials
Experiences of our visitors
Perché quando si trova una piccola fetta di paradiso, perchè cercare ulteriormente? Mi sento felice di dire che dopo nel corso degli ultimi 10 anni, abbiamo alloggiato in 4 ville differenti, e ognuno sembra superare l'altro in bellezza, accessori e comfor...
Abbiamo trascorso una meravigliosa settimana a Casa Felciai su questa proprietà. La posizione era eccezionale, con splendide viste in ogni direzione. E' situato in una strada tranquilla del paese e la sera era tranquillo con un sacco di opportunità per gu...
Terreni ed edifici incantevoli. Le viste sono mozzafiato. Il personale è molto cordiale e ben informato. Le camere sono ben tenute e incantevole. Ogni esclusivo. La connessione Wifi era disponibile e abbastanza veloce. Può essere un po' complicato da trov...
I miei genitori, mia moglie e bimbo alloggiato in "La Villa Terraza" ed è stata veramente la "Toscana" esperienza. Abbiamo lavorato con Patrick Spencer per organizzare il nostro soggiorno e si è preso cura di non perdere alcun dettaglio e il nostro soggio...
Abbiamo trascorso qualche giorno a "Villa Fabbri", una delle case offerte da "La Selva" in Valdambra, vicino ad Arezzo. Il posto è carino, comodo per raggiungere Arezzo, Siena, Firenze e la zona del Chianti. Se si vuole evitare l'auto, la stazione ferrovi...
Blogs
News from our lands
Bucine, situata nella provincia di Arezzo, è un incantevole borgo toscano immerso nella pittoresca campagna. Questo gioi...

Il resort di lusso Villa Nemora è situato sulle colline circondate da verdi boschi. Non per niente il nome allude al b...

Twenty minutes from Siena, and less than an hour from Florence, lies the lush and fertile Valdambra region of Tuscany. B...
The latest of Villa Nemora
Sign up now!